The Dutch Shepherd's Dog
www.dutchshepherds.com
READ " A TRIBUTE TO THE DUTCH SHEPHERDS DOG"- AN EDITORIAL
PHOTOS OF BADEN'S DUTCH SHEPHERDS DOG.
Baden K-9 has been breeding and training Dutch Shepherd's for years.
Their intelligence along with their agility make them good working dogs for military and law enforcements yet they are stable enough to be a family protector.
This outstanding breed of dogs makes an excellent playmate and companion. Dutch Shepherds were originally mainly used as a farm dog due to their natural herding instinct.
They come in a variety of coats, short coat, long coat and a rough coat. Baden's Dutch Shepherds are brindle in colour, of medium size, have a smooth coat and are very muscular.
Their colouring is a natural camouflage.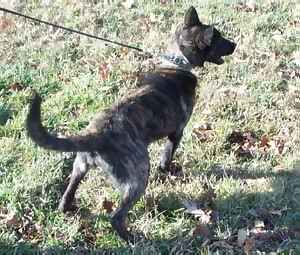 This is one reason that this dog proves to be an excellent choice for Law Enforcements and Military tactical work.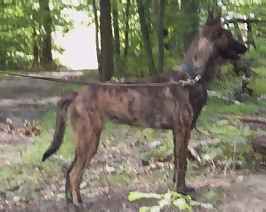 See photos of Baden's Dutch Shepherds Dogs.
The Dutch Shepherds are known for their loyalty. These dogs are evenly tempered, very intelligent, stable and make an excellent working dog.
Their intelligence and ability to think make them an excellent working dog to train.
Baden's Dutch Shepherds are highly stable, safe around people and very reliable.
Because of the increase in the popularity of this dog a deposit is usually required on the pups.

Photos of the Dutch Shepherd's Dog working with a Law Enforcement Officer.
Thank you for visiting our web site. If you have any comments, questions or concerns, please feel free to send them to us using the form provided below:
We can be reached by phone at 905-562-3095.
Mailing addresses:

U.S. Address
Baden K-9
P.O.Box 13
Main Post Office
Niagara Falls, NY, U.S.A.
14302
Canadian Address
Baden K-9
P.O. Box 106
Wellandport, ON.,
LOR 2J0,
Canada
to top
All the articles and written information on this site are the property of Baden K9 Incorporated, Mike McConnery. Any thing on this web site is the original work and used with permission.
Baden is a registered trademark.

İMike McConnery, Baden K9 Incorporated, 2006.